What So Special in SQL Cloud?

Data Ownership
Get back your database anytime after subscription end

Unlimited File Size
Unlimited Years Transactions

Highly Customizable To Suit Your Unique Workflow

Comprehensive Features With Unlimited Processing Power

1 Times Payment For Private Cloud, Or Monthly Subscription For Public Cloud

Access It Anytime Anywhere
Choose your cost Saving Platform
You can choose to use your SQL on a local desktop, public cloud or host a private cloud at your own premise. A huge perk of this that you can seamlessly move your application from your local desktop to a Public cloud or Private cloud and vise versa.
No lock-in contract

SQL Account Cloud Pricing
10 Years Price GUARANTEE !!

Your sign-up price remains unchanged for a decade, cheers your days from inflation worries
RM 39.50
/ month

50% Government Subsidy

*T&C Apply
Accounting & Invoicing
* Incl. Personalize Training & Phone Support
* Able to get back your Full Backup Data
RM 60 per additional users
RM 30
Built in SST - Sales Tax (Accrual) & Advance Service Tax (Payment Basis)

Open period, No need Year End

Daily auto backup

Unlimited level of sub account on P/L & B/S

Advance Drill from anywhere down to the source document

Advance Security lock user on hide certain keywords within Payment Voucher / PO etc

CTOS company overview

Full Business Document Ready : Quotation, SO, DO, Inv, CN, DN, PR, PO etc

Foreign currency with accurate realised gain/loss posting

Back Order Report with partial delivery*

Flexible unlimited user defined fields

Build in report designer for desired printing format eg PO, Invoice & etc

Accurate costing method : FIFO, Weighted Average

Comprehensive Sales Reports with flexible paramater setting
RM 54.50
/ month

50% Government Subsidy

*T&C Apply
Accounting, Invoicing & Inventory
* Incl. Personalize Training & Phone Support
* Able to get back your Full Backup Data
RM 60 per additional users
RM 30
Built in SST - Sales Tax (Accrual) & Advance Service Tax (Payment Basis)

Open period, No need Year End

Daily auto backup

Unlimited level of sub account on P/L & B/S

Advance Drill from anywhere down to the source document

Advance Security lock user on hide certain keywords within Payment Voucher / PO etc

CTOS company overview

Full Business Document Ready : Quotation, SO, DO, Inv, CN, DN, PR, PO etc

Foreign currency with accurate realised gain/loss posting

Back Order Report with partial delivery*

Flexible unlimited user defined fields

Build in report designer for desired printing format eg PO, Invoice & etc

Accurate costing method : FIFO, Weighted Average

Comprehensive Sales Reports with flexible paramater setting
Essential
Suitable for SME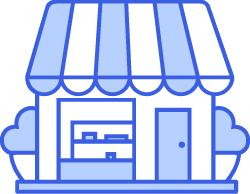 RM 39.50
/ month (grant)
Accounting & Invoicing
LHDN E-Invoicing [ 2024 ]
* Incl. Personalize Training & Phone Support
* Able to get back your Full Backup Data
RM 60 RM 30 per additional users
Pro
Suitable for Growing Business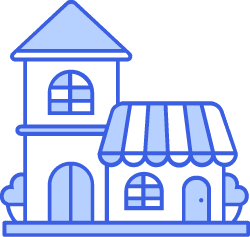 RM 54.50
/ month (grant)
Accounting, Invoicing & Inventory
LHDN E-Invoicing [ 2024 ]
* Incl. Personalize Training & Phone Support
* Able to get back your Full Backup Data
RM 60 RM 30 per additional users
RM 999
/ lifetime PERMANENT LicenseSingle co package Incl 1 year support
SQL Payroll
Inclusive full 1 year phone and email support with software updates

One click to process your monthly payslip,KWSP, SOCSO, PCB, EIS & HRDF

Handle employees leave in calendar mode

Fast updates to comply with latest EA, Borang A,8A,CP39 forms and other government regulatory changes

21 banks e-payment payroll disbursement options. All government reports have e-submission options

Easy post SQL Payroll transactions into SQL Account general ledger

Process multiple payroll, allowance, bonus, advance, and loans seperately from month end payroll

Record daily wages and OT whenever required. System month end auto process

Multiple payslip formats, payroll analysis, leave, and HR reports
RM 25
/ monthIncl support service
SQL E Leave
Apply leave at anytime, anywhere
Inclusive full 1 year phone and email support with software updates

Enjoy the freedom of checking your leave status on your mobile and received notification alert when your leave has been approved

View unlimited payslip info in your mobile app

Check salary details like wages, allwance, deduction, epf, socso and many more

Unlimited year EA form record

Unlimited access your past records of EA forms for a seamless and smooth process of e-filling on LHDN

Check leave pending approval, daily attendance and many more on your mobile phone

Synchronize with SQL Payroll

Easy post leave application to SQL Payroll

View leave balance report, leave application report

Apply leave on behalf of employees